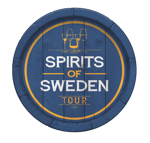 On the Spirits of Sweden tour, walk in the footsteps of a 17th century wine tapper, decipher the refined taste profiles of aquavit and premium Vodka, revel in the tale of Absolut Vodka's founder and his persistent battle against the Swedish monopoly, and hear how a 24-year-old countess´s scientific intellect changed the drinking habits of a nation.

The tour is about 2 hours long, and we make three stops at prestigous restaurants where you will taste-test wines from the middle ages and the 1900s, learn to differentiate between aquavit and premium vodka, and round off the night with a lovely golden-rimmed blend of Sweden´s finest punsch and cognac. Five drinks are included in this exclusive tour, and we have paired a light snack with each beverage.

Stockholm Historic Pub Tour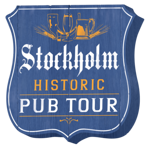 On our original tour, we will take you through Swedish history from the era of Gods and Vikings to the debaucherous 1700s, the age of Sweden's most famous troubadour. The evening concludes with a taste of different craft beers.

The tour is about 2.5 hours long, and we make four stops at carefully selected pubs which reflect the atmosphere and feeling of the era they represent. You will taste mead from the Viking age, spirits from the 1700s, and beer from 1800s and today.

Inspired by historic tours in Dublin and Edinburgh, we have designed our pub tours in Stockholm to share history the way we like it told – fun, engaging and with a drink in hand.

During our tours, you will learn about the impact the drinks we try have had on the people and the culture of Sweden and Stockholm in particular -- how drinking helped shape society and how we are still affected by that heritage today.

We also promise to share exciting stories, laughs and even a song or two along the way.

Skål och välkomna!
Tiffany & Patrik Alnefelt
Founders of Stockholm Historic Pub Tour